Slowly but surely we are making progress on our new home. One of the biggest things I wanted to complete this year was the floor and thanks to my wonderful mom and dad, we installed all new floors just in time to ring in the New Year! It took us 6 days to complete, allowing us to finish on January 2nd. I am so happy they are done (mostly). We have a couple things left to do, but it's things that I can do over the course of a couple weeks and not be bothered.
However, there are two other big things I hope to accomplish this year:
- Remodel the Kitchen
- Start a Garden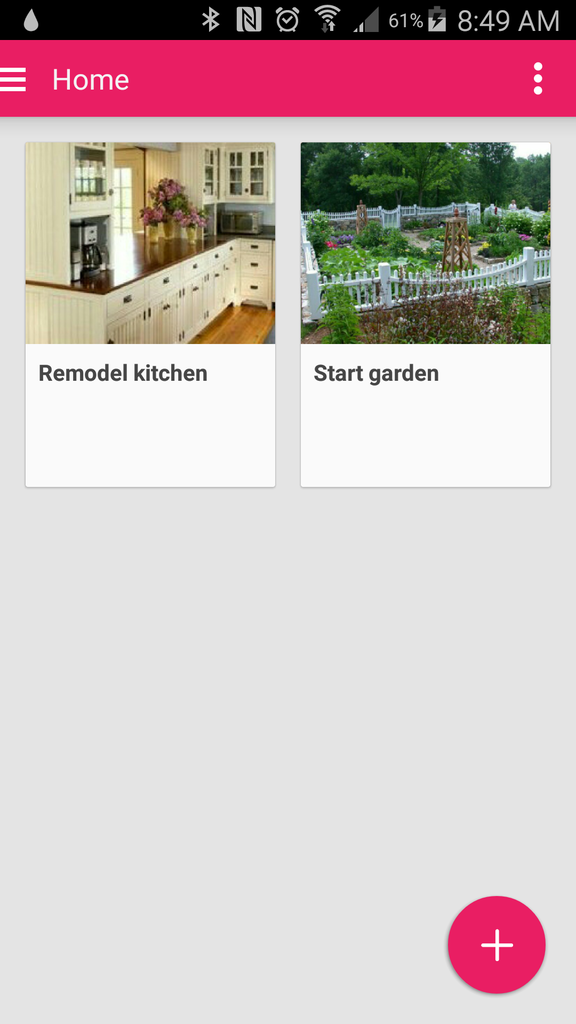 Remodel the Kitchen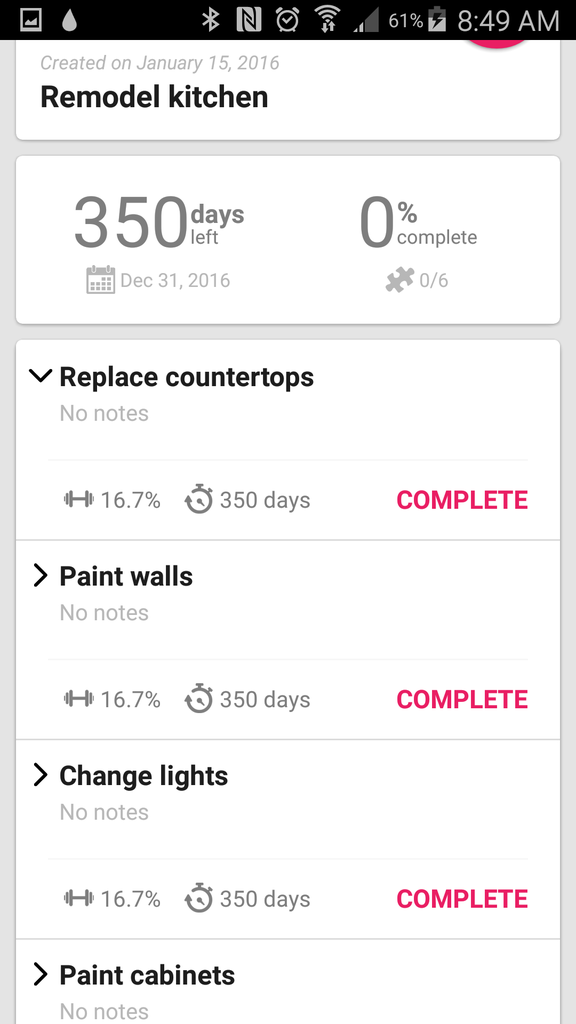 This is the next big project in our home which will hopefully begin next month or in March depending on finances and my dad's work schedule as well as my own. We are going for a modern country kitchen look and I think it is going to be stunning when we're done. So what does the break down of work look like?
1. Replace counter tops
2. Paint walls (blue?)
3. Change lighting (pendant, pot lights,
and chandelier)
4. Paint cabinets
5. Plank ceiling (?)
6. Add back splash
The reason the question mark is next to planking the ceiling is because this isn't set in stone. There is popcorn ceiling throughout the house and I want it gone. Planking is cheap, looks great, and pretty simple to do, especially throughout the house. Removing the popcorn is a labor intensive job and most of the time the ceiling is never completely smooth again. Planking would give us a country look and would be less work, but it all depends on money!
Start a Garden
I have always wanted a large fruit and vegetable garden and with over an acre of land we have tons of room to do it!
1. Build planter boxes
2. Sketch layout
3. Plan vegetables
4. Plant
5. Add fence
6. Build compost bin
7. Fix rainwater pipe
8. Create garden journal
We are planning on regrading part of the yard this spring and putting in a wall to prevent flooding in our basement. Over the holiday we had massive amounts of rain which ended up finding its way into our unfinished basement where all our media equipment is. Thank god we found the problem before we finished the basement. By regrading, we will have tons of soil to fill our planter boxes. I also plan on planting blueberries in the side yard and possibly some apple trees.
We have some other projects we will be completing this year, but they didn't make my goals list because if they don't happen I won't be hurt. We would like to put on a new roof and build a deck this year. If we have time, we may start refinishing the basement next winter. I'd also like to paint and decorate the office and get it up and running. As it stands, it is a catch all room. I'm going to need an office space sooner rather than later, however I am fully capable of surviving without it as I have done all these years.
So, have you set any home goals this year? It can be as simple as lighting candles to fill your home with magical scents or as complicated as remodeling a kitchen!