So, I can finally share the wonderful news now that I have internet. On August 28th, 2015 at 8 am, my husband and I purchased our first home. That's right. We spent the first half of the year saving every penny we could as a down payment on our first home. It feels awesome.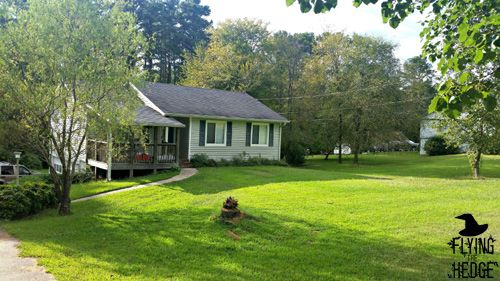 Anyone who has kept up with my posts over the past couple of months has seen mention of stressful times and disappointments. I can now share what has been going on, since we are no longer keeping it a secret. In February we found a house right behind a friend of ours. This house was a short sale and needed lots of love, but the bones were beautiful and the pool and hot tub were screaming "buy us." After fighting for the house for 7 months, and jumping through every hoop of fire the bank threw at us, two weeks before closing the bank had the house reappraised and claimed it came in $10k higher than several months prior. This is the same bank that took 6 months to get back to us on whether or not they would even accept our offer only to insist a $10k price increase two weeks before closing. Needless to say, we said no. The house was already sucking $14k out of us right from the start to get the house "livable." The bank is still claiming there is nothing wrong with the house. Let me break it down for you. It needed all new plumbing all the way to the street, a new HVAC system, new duct work (which was covered in asbestos), all new electrical, and some new in home appliances. That $14k up front was to replace the plumbing and fixtures and put in a new HVAC. We weren't even going to be able to mess with fixing the electrical problems or the duct work for months.
So after 7 grueling months, we lost the house we had our hearts set on. When I notified the leasing company in charge of the house we were renting that we would not be moving out as anticipated they responded by telling us we had until the end of the month to be out. Supposedly the contract on the house had expired and they were technically no longer managing the property, even though they were still accepting our rent checks. Shady. We had 28 days to find and purchase a new home. 28. Days. So, that night my realtor put together a property search and while my husband was at work, my mom and I set out to look at houses. The second to last house we visited was perfect, even without a pool. I called my husband, sent him pictures, and he said put in an offer. I did. Just 27 days later we pushed to close and moved in the following day.
It wasn't easy, but we did it. To be able to say this house in ours, that we own it, it an amazing feeling. To add to it the house recently had a new roof, new HVAC system, new siding, new windows, and a new oven/stove installed. The inspection came back clean and the previous owners, who lived in this house since the day it was built (32 years ago), took excellent care of it. I couldn't ask for more.
We have over an acre of land, a wonderfully large shed, a fig tree, a weeping willow (my favorite), a two car garage, and an unfinished basement. Due to the size of our property, we can easily add an addition onto the house in 5 years and it not completely destroy my gardening space. I have room for chickens, bees, a vegetable garden, a small orchard, and even a swimming pool if we decide we want one down the road. Best of all, everything is significantly cheaper here, from our utilities to our car insurance, not to mention our mortgage payment is less than we were paying in rent.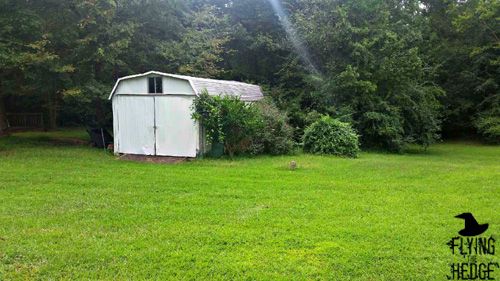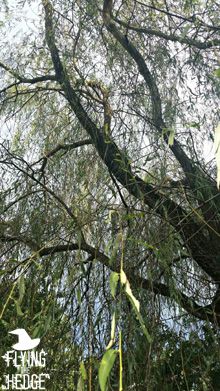 I'm sorry I haven't photographed the inside yet. It is still a complete mess, and I have some updating to do before I show it off. Be prepared for several before and after posts in the upcoming months.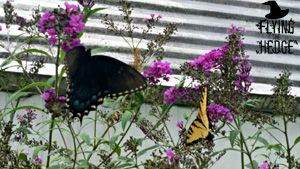 For the first time in a long time, I feel like we are finally moving forward in our lives. This was a big step and one we couldn't be happier with.