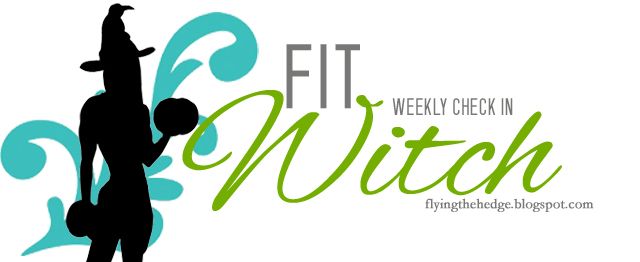 I'm really sorry I missed posting an update last week. Unfortunately I came down with viral tonsillitis brought on from being on antibiotics so long. Thankfully I recovered quickly, but it destroyed my workout schedule for week two. However, this week I have been able to workout 5 days, albeit not as hard as I would like, but at least I am back on track!
WEEK 2 May 25, 2015 - June 7, 2015
| | |
| --- | --- |
| | |
| | |
| | BodyRock HiitMax | Workout 46- Torch Fat Workout |
| | |
| | |
| | |
| | |
| | |
WEEK 3 May 31, 2015 - June 7, 2015
| | |
| --- | --- |
| | |
| | |
| | BodyRock Fat Burn Challenge | Day 1 |
| | |
| | |
| | |
| | |
| | |
Not to bad if I do say so myself! Getting back on track and hopefully for good!
Since I didn't post last week I am hoping you guys continued to drink enough water because I have our first potion this week! You may have seen this it on Pinterest and thought it is too good to be true. Well I tested it and it does in fact work. However, if you haven't been staying properly hydrated, your results will not be lasting. So what is this potion? It's Jillian Michael's 7 Day Detox Drink. I modified her recipe slightly and still had excellent results. The detox works by helping you loose excess water weight. Many of us are carrying around lots of unneeded water weight and you can shed those pounds AND keep it off if you do this detox for 7 days and remain properly hydrated henceforth. If you don't remain hydrated, your body will start storing water again. Women, we struggle with this around that time of the month, so if you are looking to prevent the water gain, you can do this that week.
Jillian Michaels Modified 7 Day Detox
Ingredients
32 oz water
1 dandelion root tea bag
2 tablespoons lemon juice
1 tablespoon "sugar free" cranberry juice
Brew your tea in one cup of boiling water for 5 minutes. Add tea and teabag to remaining 24 ounces of cold water and mix with lemon juice and cranberry juice. Enjoy!
Remember, this is only 32 ounces, so you will need to continue drinking plain water throughout the day. And yes, you eat as you normally would while drinking this. This is not a starve yourself detox. This will simply help you shed water weight. Be prepared to be hitting the bathroom often. If your pee is not clear throughout the day, you need to be drinking more water.
You can buy dandelion root tea at your local grocery store. I bought
Traditional Medicinals Organic Roasted Dandelion Root Herbal Tea
from my local Kroger in the organic section. I also picked up Kroger's Simple Truth 100% Cranberry Juice. I put sugar free in quotations because in reality, NO juice is sugar free. I want you to find a pure cranberry juice with NO added sugar. You can use fresh lemon juice or bottled. I have done this twice and used fresh lemon first and bottled the second. The results were the same, so pick whatever makes you comfortable.
So does this really work? Well, see the results for yourself.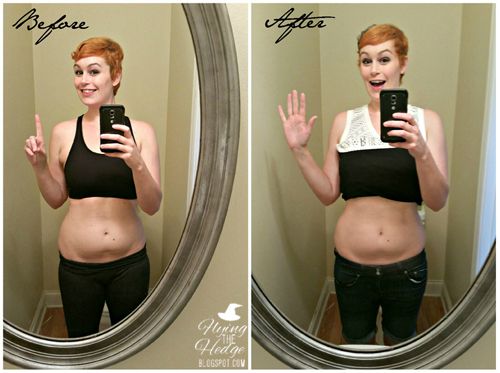 I'd say yeah. I don't own a scale so I can't say if I dropped the promised 5 pounds Jillian Michaels says, but my pants were looser and my belly flatter. I know it is hard to tell in the pictures, but I can see the difference up close. I don't carry a lot of excess water weight to begin with, so I haven't seen as dramatic results as others have had. A simple Pinterest search will show you other people's results.
So the challenge this week is to complete the 7 day detox. Simply brew this tea every day and consume enough water to stay hydrated. Good luck and I look forward to seeing your results!