This year we didn't do a whole terrible lot for Halloween. I feel guilty, but seeing as to how busy we have been and how broke, I know I shouldn't. However, we were invited to a friends Halloween party and we had a blast! It was a costume party of course so we went has Mr. and Mrs. Fox from the Fantastic Mr. Fox!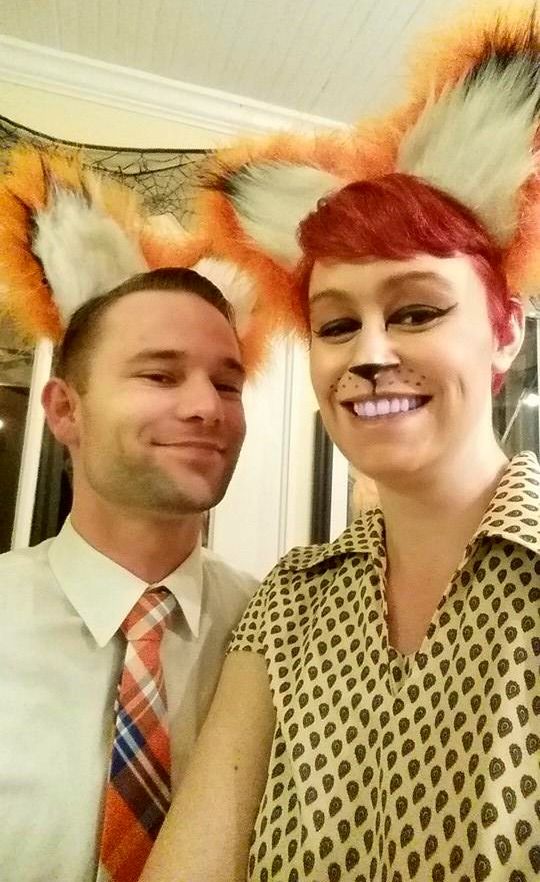 We had a great time! I wish my husband had let me paint his face, but he would not. Such a party pooper!
I hope everyone had an eventful yet relaxing weekend!