I love decorating for autumn more than any other time of year. Unfortunately, I have very few decorations because this is also the time of year when we tend to have less money to spend. Despite the financial hardships, I have been lucky enough to acquire some beautiful decorations, many of which were made by my own mother over the past three and a half decades.
This is my full mantle decoration. The newest additions are the spider web garland from Target for $1 and the small glass jar with stopper on the right, also from Target for $1. The painting above the mantle is one of mine from several years ago.
The ghost with the pumpkin head is a clay figurine my mother made for Halloween the year I was born, 1988. This will be its 26th Halloween!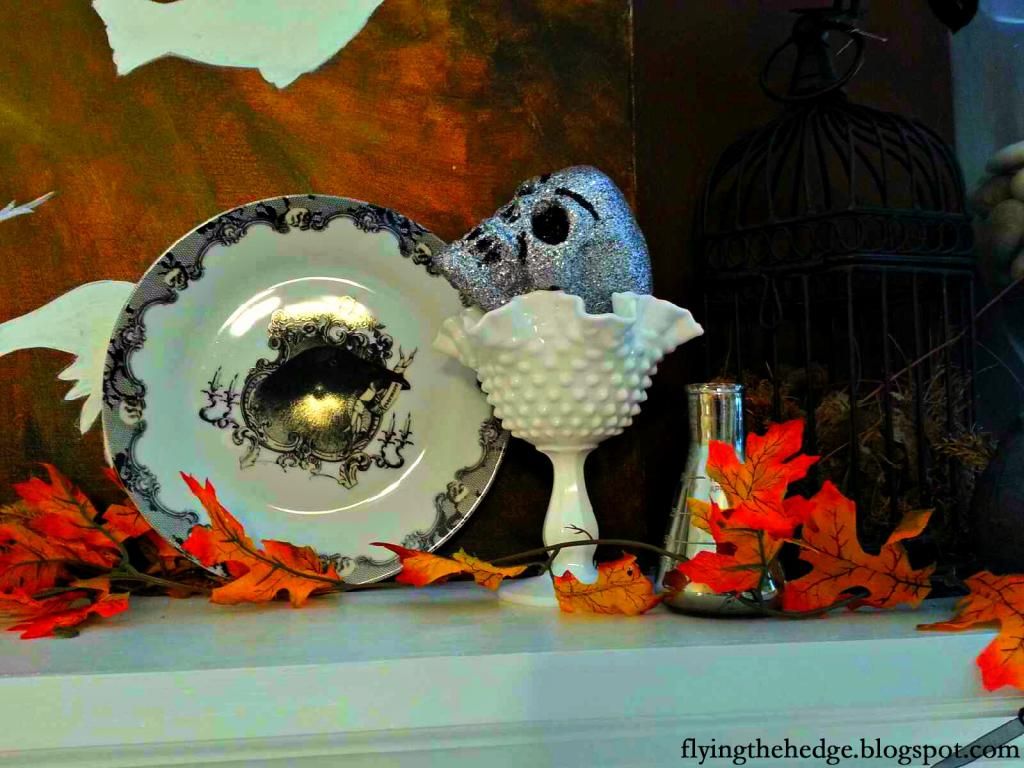 This raven plate I picked up last year at the Country Living Fair for $2. I hope to score some more decorations when I attend later this year!
This gourd was painted by my mother in the early 2000s in the classic Halloween style. Most of her decorations for the Halloween season are similar in style. I am envious of her decorations, but with time I too hope to have a large collection.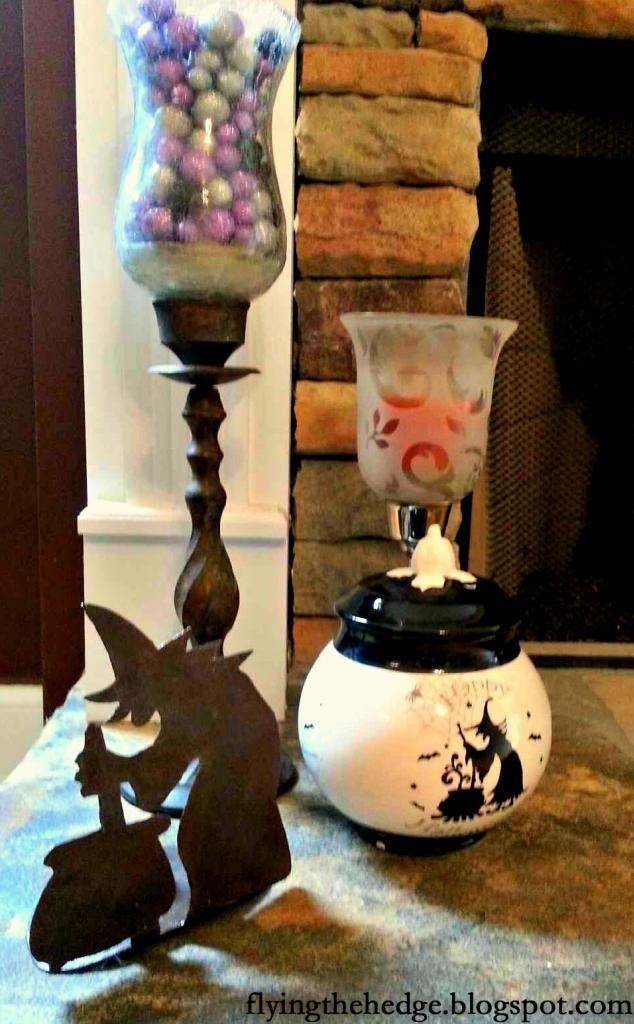 The witch candle holder was once my mom's, but she passed it on to me last year. The cookie jar is new this year. I bought it on Friday at Goodwill for 99 cents. Can't beat that price! I loved that it was black and white and went well with the candle holder I already had.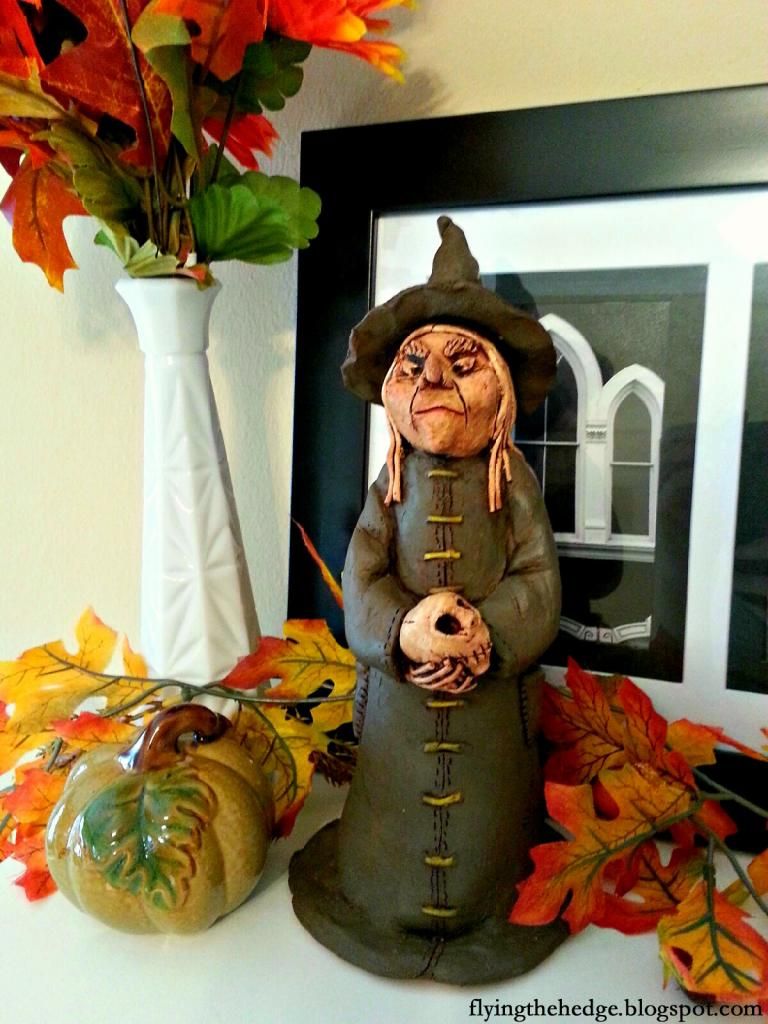 This clay witch was also done by my mother in 1990, the year my brother was born. It is celebrating 24 Halloweens this year. I tried to get two of these witches from her, the other of which was holding a bowl of worms, but she would only part with one. I picked the skull witch, but I would have liked to have had the bowl of worms witch too because I remember watching my mother make that witch on the butcher block when I was a kid. I made a bowl of worms from clay that day too to copy her.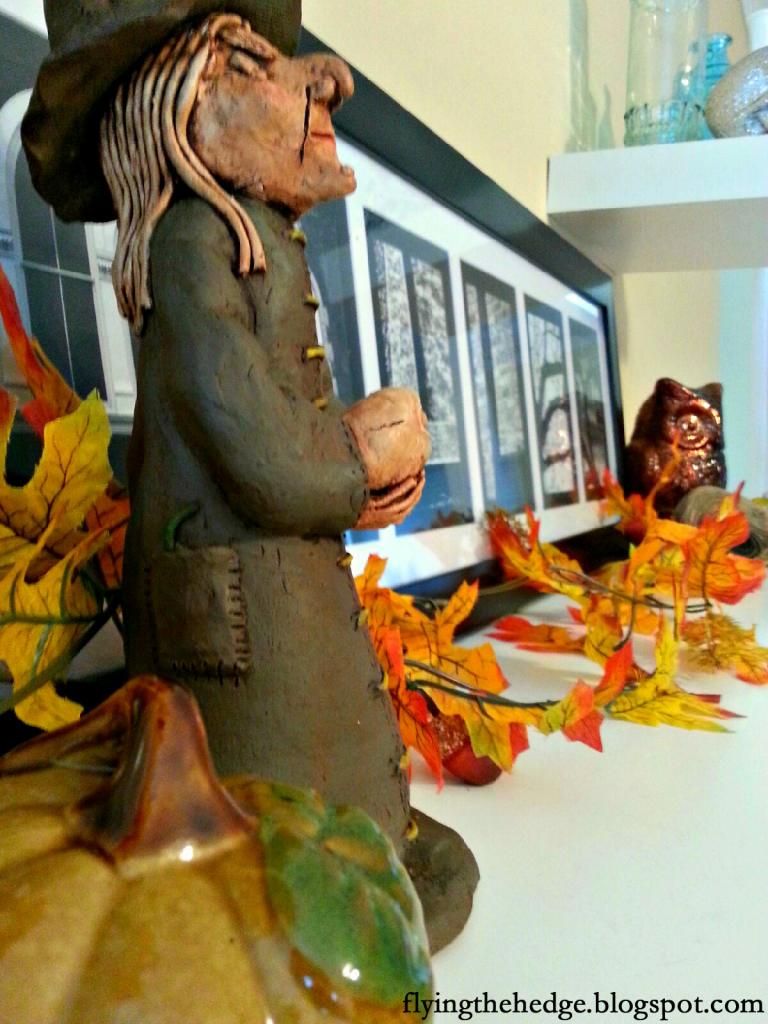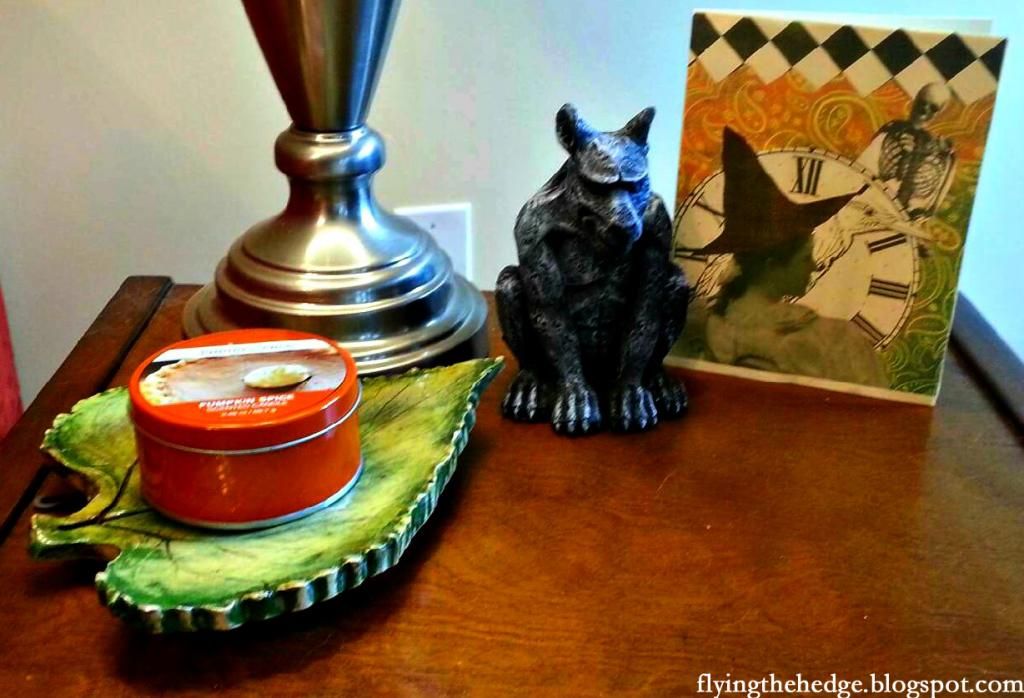 This is our side table decorated with a candle and gargoyle from the Dollar Store and a card my mom made us for Halloween last year. I wasn't kidding when I said many of my decorations were made over the years by my mother. I also have a large clay pumpkin by our front door that my mother made in 1988 as well. My grandmother sent it to me when she moved saying she had no room for it in her new apartment. I am thankful for it and use it as a candy bowl on Halloween.
So far this is the bulk of the decorations I have up in the house. I hope to acquire some more items this year. Keep an eye out for upcoming Halloween crafts and pumpkins. I plan to make a new Halloween tree this year as I had to discard my old one, and the details will be coming soon!
Have you started decorating for Halloween?